Protecting Older Workers Against Discrimination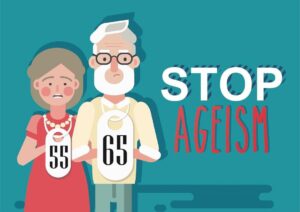 June 25, 2021 – On June 23, 2021, the U.S. House of Representatives passed the Protecting Older Workers Against Discrimination Act (POWADA), which would make it easier for people to win claims of age discrimination by easing the standards of proof. If also passed by the Senate and signed into law, the bill would permit plaintiffs to sue for age discrimination even if age was not the sole cause of the challenged employment decision.
The bill would undo a 2009 U.S. Supreme Court decision that made age-discrimination claims more difficult to prove. Indeed, in Gross v. FBL Financial Services, the Supreme Court held plaintiffs must show that age was the determinative, or "but for," reason for an adverse employment action. Prior to that, it was sufficient for ADEA plaintiffs to show that age was one of a number of motivating factors that influenced an adverse employment decision.
POWADA was passed by the House last year as well, but it did not pass the Senate.
Know your rights,
SK